Whether you are ordering a custom made suit, a custom tuxedo or any custom tailored suits, the key to achieving that perfect fit is by providing your body measurements. As the adage goes, "Measure twice, cut once." The focus here is on precision and at European Custom Tailor, we aim to guide you on how to capture accurate measurements, just like a seasoned tailor would. All you need are a friend, a tape measure and 15 minutes of your time. So, let's get started!
Pre-Measurement Tips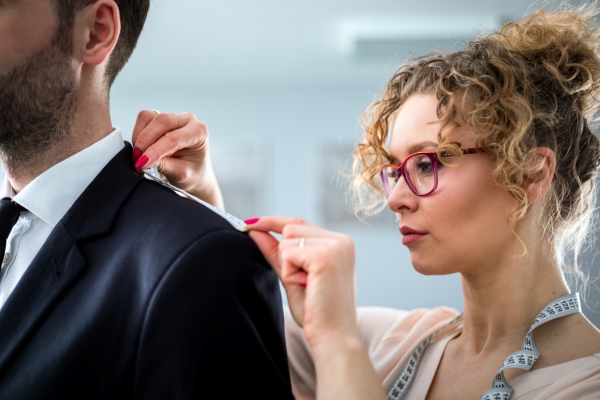 During the measurement process, wear a shirt or a t-shirt and ensure your trouser pockets are empty. When taking circumference measurements, hold the tape measure parallel to the floor, and allow it to lie flat on your body. Avoid the common mistake of using the wrong end of the tape measure! Submit your exact body measurements, without adding or subtracting extra centimetres - our tailors will take care of adjusting for the custom suit fitting process.
Remember, everyone's body is unique, so you'll need to take measurements for both limbs to ensure a more precise fit, particularly for mens custom shirts and custom long sleeve shirts.
The Essential Measurements for Your Custom Suit
Here is a comprehensive list of the 12 crucial measurements and 5 physical characteristics that our expert tailors need to craft your perfect mens custom suits. Let's walk through them one by one:
Chest Circumference: Measure the fullest part of your chest, keeping the tape under your armpits, and parallel to the ground.

Neck Circumference: Measure around your neck, slightly below Adam's apple, without pulling the tape measure tight.

Shoulder Width: Measure from the outside edge of one shoulder to the other, making sure the tape measure follows the natural curve of your back.

Arm Length: Start from the outside edge of the shoulder and measure to your elbow, then continue to just below your wrist bone.

Bicep Circumference: Measure the widest part of your biceps, submitting the larger value of the two.

Wrist Circumference: Measure your wrist just below your wrist bone.

Back Length: Measure from the most prominent bone below your neck to 1 cm below your rear.

Stomach Circumference: Measure around your stomach, in line with your belly button.

Waistline: Measure four fingers down from your belly button.

Hip Circumference: Measure around your hips at their widest point.

Inside Leg: Measure from the highest centre point of your thigh (below the crotch line) to the floor.

Thigh: Measure around your thigh just below your crotch.
To further perfect the custom suit process, we also ask you to identify your:
Shoulder Type: high, regular, low

Chest Type: chiseled, regular, robust

Stomach Type: flat, regular, protruding

Back Type: straight, regular, curved

Rear Type: flat, regular, protruding
Finally, tell us your preferred fit: comfort, regular, or slim. This will give our tailors an idea of your desired final look.
Ensuring the Perfect Fit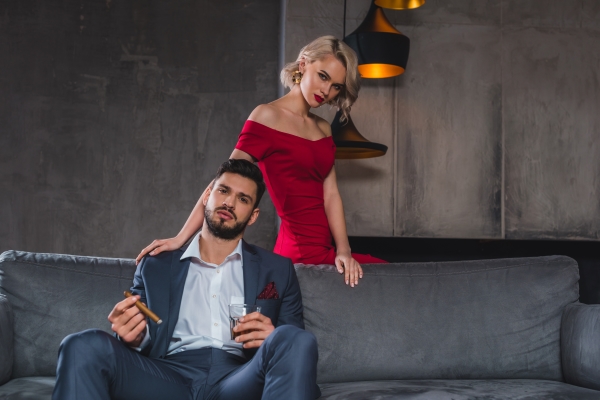 Worried you didn't get the measurements right? Fret not! At European Custom Tailor, we have a statistical algorithm based on detailed tailoring specifications that verifies your measurements. If there's a mismatch, our team will reach out to double-check and correct the measurements.
Remember, we aren't just selling custom clothing - we are selling confidence, style, and individuality, and our team at European Custom Tailor is here to ensure your made-to-measure suits match your vision. With a wide range of custom suit fabrics from premium European brands like Holland & Sherry, Loro Piana, Scabal, and Lanieri, we offer custom suit styles for all occasions.
There are countless custom suit benefits, and a perfect fit is just the beginning. Dress in luxury, comfort, and style with European Custom Tailor. Step into the world of custom tailoring and experience the difference.