Suits are a staple in any man's wardrobe. Whether you are attending a formal event or heading to the office, a well-fitted suit can make a lasting impression. Custom tailored suits, in particular, offer a level of precision and detail that you won't find with off-the-rack options. Here are the top 5 things to consider when designing your custom suit.
SUIT STYLE: SINGLE VS. DOUBLE BREASTED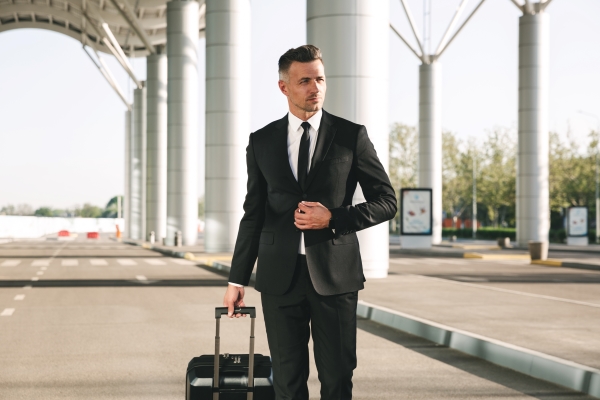 When it comes to custom suits, the style options are endless. However, the most fundamental decision you'll have to make is whether to go with a single-breasted or double-breasted suit. Single-breasted suits are more traditional and versatile, suitable for a range of occasions. Double-breasted suits, on the other hand, are more formal and typically reserved for special occasions. With extra fabric folded from left to right, this style can feature four, six, or eight buttons, making it a standout choice.
BUTTONS: ONE, TWO, OR THREE?
The number of buttons on your suit jacket can affect its overall appearance. A two-buttoned suit is the most common and a classic option that suits all body types. However, if you are lean, consider a one-buttoned suit that pairs well with a black tie. If you're tall and want to create a more balanced look, opt for a three-buttoned suit.
THE SHAPE OF YOUR SUIT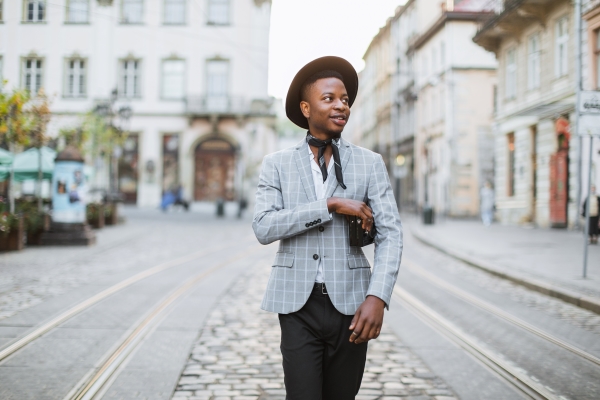 The shape of your suit can also influence its style and formality. Custom tailored suits usually come in three shapes - sack, structured, and fitted. The sack shape is the most casual, with narrow shoulders that hang loosely on the body. The structured suit, inspired by military uniforms, has padded shoulders and a trimmed waist, creating an hourglass silhouette. Finally, the fitted suit has minimal padding and is tailored to perfection, making it ideal for those with a decent physique.
LAPEL OPTIONS
The lapel of a suit is one of the most defining features and can greatly impact the overall look. Wide lapels usually suit men with a good physique, while narrow lapels work best for those with less height. The three primary lapel options for custom made suits are notch, peak, and shawl. A notch lapel has a top and bottom that connect in a V-shape, while a peak lapel has edges that point up towards the shoulders. Finally, a shawl lapel has a continuous, curved shape that doesn't break like notch or peak lapels.
SUIT VENT OPTIONS
Vents in your suit can modify the overall look and offer additional movement. The three primary types of suit vents are no vent (Italian), single vent (American), and double vents (English). Ventless suits are coats without any vents in the back, while single vented suits have one vent in the middle of the back of the coat. Double-vented suits have vents on either side of the coat, making the back of the coat function like a flap.
In conclusion, a tailored suit is a must-have investment for any wardrobe. By considering the above elements, you can design a custom suit that not only fits perfectly but also accentuates your personal style. At European Custom Tailoring, we specialize in bringing the finest fabrics and custom tailoring directly from Europe to the USA. With access to world-renowned brands like Holland & Sherry, Loro Piana, Scabal, and Lanieri, we ensure the highest quality and craftsmanship. Trust our expert tailors to deliver made-to-measure suits that make you look and feel your best.
Ready to design your perfect custom suit? Contact us today to schedule a consultation and experience.